Download Space Runner free on android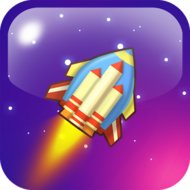 Space Runner - in this fun you need to be a starry sky dodging planets. The threats lying in wait for you at every step to overcome because you useful thrifty mind and lightning reaction.
Try to identify the record and to borrow a respectable first space in the rankings.
Additional Information from Google Play: