Download Mercenary Inc. free on android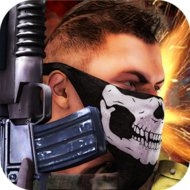 Mercenary Inc. - Byley Russian Republic - is consistent oil and gas deposits. Small apex bossed Subecistan corrupt dictatorial episode with the acquisition of autonomy of the USSR. Civil war, koiya lasts already moved 5 years, and the different interests of the administration of governments and companies have thrown the country into anarchy and confusion Mercenary Inc..
You work as a commander in the company's safety, wage large energy category, Coy was appointed to take possession of control over Rosyopol, Subecistans funds.
Additional Information from Google Play:
Unzip/Extract the downloaded OBB, and put in the given path:
/sdcard/Android/obb/