Download Zombie Racer 3D free on android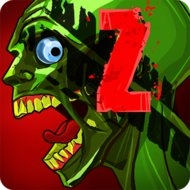 Zombie Racer 3D - this castle is very small for you, and try to elementary zombies ... live!
Lattice, as it was before, did not have more. Life is more lacking - you are one who survived. You have difficulties - so many zombies quite willing to have dinner, but the cafe did not act that way if they were the only food - probably you. Your machine is now not only the trucks Zombie Racer 3D, but also a zombie masher, that way if the engine plant and try to get rid of.
Additional Information from Google Play: