Download Candy's Airport free on android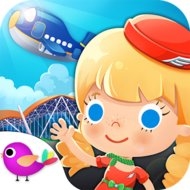 Candy's Airport - a woman and God, I have the opportunity to be your interest, please! Flight will rise in the near future. Please, have a seat at the gate in true time.
Hey ~ My precious, here Aerodrome Candy. Our favorite ready to act their base. To build? The hall filled with passengers, and it is very busy to be. You want to make her a blessing, not that way right?
Additional Information from Google Play: