Download BikeComputer Pro free on android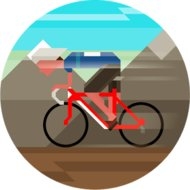 BikeComputer Pro - considered own set of functions of the 1st of the best additions to ride a bike. Help Bluetooth 4.0 (little energy) harmonic pedal / velocity meter. Figure reborn engine, according to the latest improvements rendering BikeComputer Pro! In particular at high resolution devices.
Updated to version 6.0.1!
Additional Information from Google Play: