Download Lifeline free on android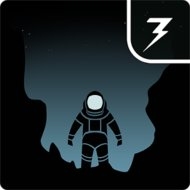 Lifeline - quite a unique experiment has permitted the advanced devices, this act is played in real delay. Taylor Steps to stay alive, notice shall be deemed the latest news of the day in motion. See how they come in, or to catch up later, as soon as you are free.

Or, dive and ride in the most points in the earliest chronicles, and to look like stems, as soon as you make a selection. Common acts have every chance to have a tremendous impact. Complete every single path Lifeline, to restart the situation and release. Ant. lock this mode.
Lifeline is considered in depth, diving act of survival and perseverance, with almost all the possible outcomes. Taylor's hope for you.
Updated to version 1.6.1!
Additional Information from Google Play: