Download Orbits free on android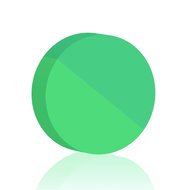 Orbits is the ultimate reaction / puzzle game that will make you sweat, designed to make you think fast and react faster. Each level was well treated and growing challenge to your skill improves. Experience Orbits requires attention, concentration and time.
- Collect diamonds to unlock levels.
- Move from circle to circle.
- Timing is everything.
- Watch for spikes.
Additional Information from Google Play: