Download Brickies free on android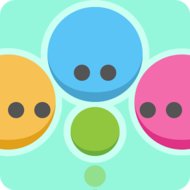 Brickies - probably brand new interpretation of the traditional fun in the fragmentation of a rapid and interesting levels.
Use a bar to throw a ball and deliver a lot of different amplifications in contact according bricks, and not worry if you drop the ball!

The fun Brickies loss balloon fun never ends - the ball elementary deactivated, and to return it to act fairly elementary accordance please him again!
Additional Information from Google Play: