Download CM Transfer - Share files free on android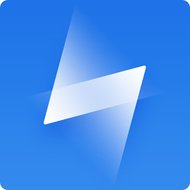 Cheetah Mobile Cloud (NYSE:CMCM)
CM Transfer - Share files - programka transfer files to Google Play.
What you need CM Transfer:
CM Transfer - Share files - probably the most speedy transmission of mobile addition.
- Usual: an ordinary rovnenky interface and prepares overall implementation files easier than, or how soon.
- Swift: more than you thought - agility 160 times greater than with Bluetooth.
- Different: upload photos, videos, music, and adding the rest of the files in at least some episode.
Additional Information from Google Play: