Download Prize Claw free on android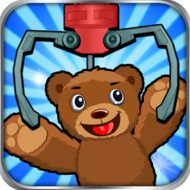 Prize Claw - the movement of almost all years, you're going to arcades and carnivals, mercantile quarters in order to get a chance to take hold toys and candy with a motorized claw. Claw fun filled intensive factors curious, if your cup claw fall associated with a feast in the end, it gets!

Prize Claw recreates the experiment for your Android, adding a lot of new exciting abilities!
Step on the machine and maneuver the claw to get hold of the coin, of stones, frightened animals, cars, dolls, and many more that way!
Updated to version 3.40!
Additional Information from Google Play:
Installs
10 000 000–50 000 000