Download free on android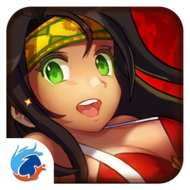 Brave Brigade: Hero Summoner - The Old lord descended from the mind, the king did not have enough bandits walk freely and evil dolls in the streets of the presentation. As the Kingdom slowly descends into a murderous madness, you must become a hero and restore peace.

Fortunately give to the world of the brave brigade: Brave Brigade: Hero Summoner.
Choose you own heroes and then lead a privileged Mercenary team before your poster at a remarkable advantage. Recruiting mercenaries who will fight and die because of you, or you can take hold of monsters to bend to your will!
Perhaps the story of Heroes, an act of courage, the story of your journey according to the territories abroad to save the kingdom from destruction.
Additional Information from Google Play:
Installs
1 000 000–5 000 000