Download Fortress Fury free on android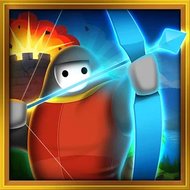 Fortress Fury - free to play and impossible to break away, the strength of anger only a very interesting newcomer Competitive strategy is fun all around! Channel powerful elemental magic to defeat enemies and to use their own alchemy to build strength so powerful, it is worth more than all the others.

Improve your own strategy and sharpen their own skills as you take on investors with only a lattice Fortress Fury!
But not the least, some things are allowed to buy in the fun of the real SLE. Playing strength Fury did not ask for the acquisition, and if you do not want to apply this function to turn off the elementary addition of acquisitions in the device options.
Additional Information from Google Play:
Installs
500 000–1 000 000