Download PewPew 2 free on android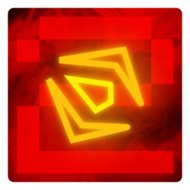 PewPew 2 - is considered the best multidirectional shoot on Android. Probably the main megatons of enemies and many different modes of fun, all rolled up with sweet smooth retro graphics.
Win medals PewPew 2, to release. Ant. to block the ships, and compete on the online ladder board.
Updated to version 2.0.7!
Additional Information from Google Play:
Installs
1 000 000–5 000 000