Download Hearthstone free on android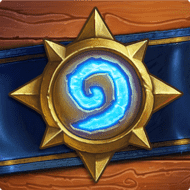 Blizzard Entertainment, Inc.
Hearthstone - card strategy with stunning graphics and detail, while the gameplay is in no way inferior to the visual component. A huge choice of cards, both with heroes and with various abilities, and the most important thing in achieving victory is a smart strategy. It is necessary not only to collect the optimal deck of cards, but also to use them in a rational order. Separately, it is worth noting the unique atmosphere of the game.
Additional Information from Google Play: