Download Mosquito Simulator 2015 free on android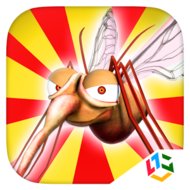 Mosquito Simulator 2015 - inspired by the deadline in the simulator and technologies, we are forecasting that the elementary to the next generation Mosquito YOU. You will not need more than that to invent a mosquito, your mobile dreams finally come true!

Gameplay-wise, Mosquito simulator all about causing people angry as you may be, has the ability, like a mosquito.
Additional Information from Google Play: