Download Real 1010 free on android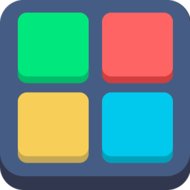 Real 1010 - probably an interesting puzzle, Coy will certainly help enthusiastically carry spare time.
Real 1010, probably extremely addictive puzzle game that you will only ever hold hands with then falling over the figures. In this fun you did not have to wait until fall if something on top, as you dispose the figures on the field. As soon as you fill the vertical or horizontal scroll, it disappears, freeing up space for new pieces.
Additional Information from Google Play: