Download Please, Don't Touch Anything free on android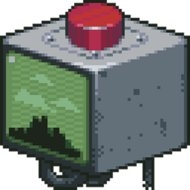 Please, Don't Touch Anything - is cryptographic game mystery about restroom breaks, a screwdriver, and nuclear explosions.
Replacing a colleague, who had gone to the bathroom, you will find yourself in front panel mysterious, just one detail - the red button. And from the moment you exactly made it clear that nothing can touch it, you just think about how to push the damn button.
Additional Information from Google Play: