Download HDR FX Photo Editor Pro free on android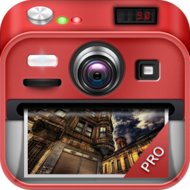 HDR FX Photo Editor Pro - gives your images the best, the best and most catchy bit similar to HDR, Coy allowed to create with the support of any mobile phone. Use the sliders to get such a result because the HDR, whom you admired on almost all photo sites prof.

With the correct options, you can get the results thanks to Prof. result HDR FX Photo Editor Pro. The result would be not far off a photo with Prof. HDR camera. Even you can podbavit encouraging result in black-black and snow-white photo with just a few touches.
Additional Information from Google Play: