Download You Are God free on android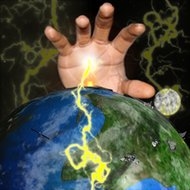 You Are God - You have created a new planet, and you have to take care of it. Warm planet with sunlight and wet it down with rain. If conditions are right, life can evolve. If there is plant life, it is possible that an animal's life can be formed.
Updated to version 1.3!
Additional Information from Google Play: