Download Root Checker Pro free on android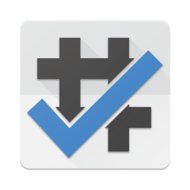 Root Checker Pro - a target of the addition to stock including new Android user to experience the usual method of native device for root access. Perhaps adding more will allow the user to test the loyalty install BusyBox.
The addition allows very elementary and simple export thorough court according e-mail or at least some other social media additions installed on the device.
Wotan conventional key Root Checker Pro allows the root (superuser) and BusyBox details for general because of errors or teamwork!
Updated to version 1.6.2!
Additional Information from Google Play: