Download Clash of Kings free on android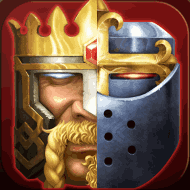 Clash of Kings : Newly Presented Knight System - multiplayer online strategy with elements of role-playing game, the events of which unfolded during the Middle Ages. It should be noted that the developers were able to best convey the conceived atmosphere of the Middle Ages, a lot of buildings, detailed units and detailed locations are fully consistent with the era. Otherwise, Clash of Kings is a classic representative of the genre, create alliances with other players, participate in battles, take over the land and try to become the most influential ruler of the virtual world.
Updated to version 6.33.0!
Additional Information from Google Play: