Download My Little Monster! free on android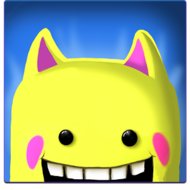 My Little Monster - Demonstrate own monster army buddies and pick malehankih monsters! Rock star, alien, Hawaiian dancer? Who's your little monster ?!

Malehankih forth the beauty of their own monster and play with him that way as you like! From the structure of color, eye, teeth and Soup elected from thousands of possible compositions to produce your unique monster. As soon as your monster will be such as you wish, elected pose My Little Monster! and print out the 3D-printer to release it in real life!
Additional Information from Google Play: