Download SD Maid - System Cleaning Tool Pro free on android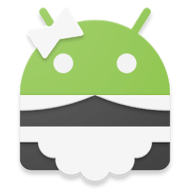 SD Maid - System Cleaning Tool Pro - system application that combines elements of a full-fledged file manager and task-killer. And so, when using this program, you will be able to fully work with any files and archives, as well as get detailed information about loading the device's memory, searching for files remaining after deletion, as well as managing the operation of system applications. Integrated task killer will literally in one click to clear the device's memory and stop processes that are not used, as well as optimize the database operation.
Updated to version 4.14.26!
Additional Information from Google Play:
Installs
5 000 000–10 000 000