Download Tadpole Tap free on android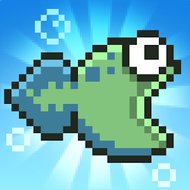 Tadpole Tap - the sky with your adorable tadpole during food flies with your tongue!
With piranhas continuously tail, you have to hurry up and haul their own way through unsafe barriers!
Try to beat your buddies records and starch your aquarium with tadpoles Tadpole Tap, waking all malehankih children!
Additional Information from Google Play: