Download Craft Exploration free on android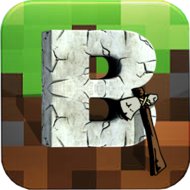 Craft Exploration - came extremely unpleasant event, the ship sank. However, I remained alive. I am one who has saved. I got on to me full of not recognizable Peninsula.
I did not know whether there is a ticklish people here and there on him. The last few days I pull different that were used for the construction of case-seekers. Yesterday I beheld here feral goat, somewhere must exist moisture Craft Exploration, since she lives here. I believed would recover from here.
Additional Information from Google Play: