Download Wood Bridges free on android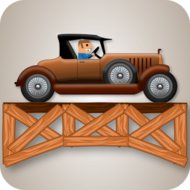 Wood Bridges - use their own fingers to build wood bridges and let the vehicles cross them. Implementation as not to the extent that has been used, you will be able to get the highest score.

Wood Bridges - absolute version connects a 34 steps.
Additional Information from Google Play: