Download Hero Go free on android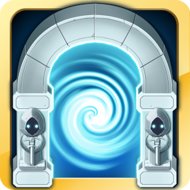 Hero Go - based on the classic snake with a mean improvement and innovation, according to ex-cherish elementary operation recreation, similar to the mean snake and adding features heroes grow 16 characters through the coins to upgrade HP. At the source of the fun you can still with the aid of a coin to acquire attribute support.

In the midst of unlocking characters you need to choose a hero, as a favorite as soon fun training in the battle interface. Consistent with the move, according to the former fun hero brigade will grow uniformly Hero Go. If you need to make, probably elementary to slide up and down or change the direction of a military interface.
Additional Information from Google Play: