Download Camera Timestamp (Full) free on android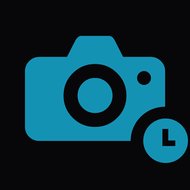 Camera Timestamp - after all, it is a multifunctional camera, Coy print the date/time and space (if necessary) in the photo as you have them!

Just configure agile delay and position options on a mobile device Camera Timestamp (Full):

- Adjustable camera date/time.
- Add their own content on the date/delay.
Additional Information from Google Play: