Download Fortnite free on android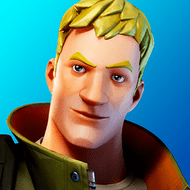 Fortnite - Battle Royale - a multiplayer online action known as the "Battle Royale" during its existence spawned a huge number of clones and analogs, one of the most controversial copies was a game called Fortnite - Battle Royale. In general, this project is also an online action, but the developers have integrated the elements of the role-playing game, namely, the ability not only to collect different items, but also to build various buildings, fortifications, workshops, as well as crafting and creating their own elements. In the rest, Fortnite - Battle Royale is in no way inferior to the more famous fellow, excellent graphics, dynamic gameplay, a huge selection of weapons and bezbashenny postrelushki.
Updated to version 13.40.0-14009477!
Additional Information from Google Play: