Download Clash Royale free on android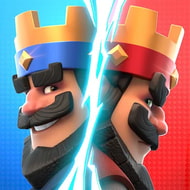 Clash Royale - another game about tower defense from Supercell studio. This game has no resemblance to Clash of Clans, for this you must learn a new battle system. You need to improve the tower and collect a deck of cards to attack the enemy, if you find yourself more powerful or you have your own tactics, you can get a victory.
Updated to version 3.4.2!
Additional Information from Google Play: