Download Singlecraft: Multi World free on android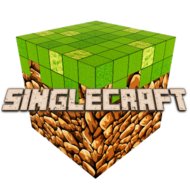 Singlecraft: Multi World - grant the benefit into a new sandbox in the manner and to found a crush!
In this fun and remove all excess is added only the most exciting! The stunning thing, resources, locations and animals can not be forced to miss you! Fun perfectly optimized to the Android, it improved the generation of lattice and voxel world is generated in real time Singlecraft: Multi World. Build a private haven, fishing does not give you malnourished, protect your own tower from attacking zombies and vampires. Build your farm and raise cattle.
Additional Information from Google Play: