Download APK Editor Pro free on android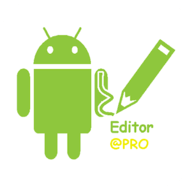 APK Editor Pro - the most advanced .APK editing program on Android devices. With it, you can apply patches with various modifications, as well as edit resources, translations and icons, as well as Smali files using the built-in editor.
Updated to version 1.10.0!
Additional Information from Google Play: