Download Siege Wars free on android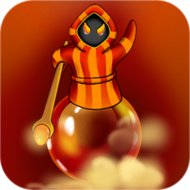 Siege Wars - championship and tyranny. They opposed the knowledge and science of magic, and flocked to the siege magic castles with catapults, trebuchets and ballistae. Now their fate is in your hands!
Siege Wars - an epic 2D arcade game in the genre of catapult-shooter. Crush your enemies and their castles, as long as their mystic does not overwhelm you!
Additional Information from Google Play: