Download Deadlock: Online free on android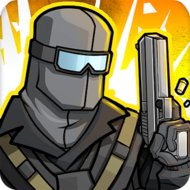 Deadlock: Online - to play with promotions and by thousands of other investors in online games. Compete in daily and The weekly
tournaments to win unlock points. Most 30 different weapon, armor and equipment - in the number of different pistols, rifles, machine guns, grenades, sights.
Additional Information from Google Play:
Unzip/Extract the downloaded OBB, and put in the given path:
/sdcard/Android/obb/