Download R.O.O.T.S free on android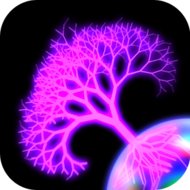 ROOTS - all very interesting strategy based arcade game,. As soon as you start playing, you never not going to wish it to end. Now with 50 values indescribable! You will be able to play it longer and get more enjoyment.
Defeated to capture all the planets of your disembarking logs and destruction of alien trees. ROOTS to the rest of the planet and to save them from capture by aliens. Fight with them and teach them a good lesson from the roots.
Additional Information from Google Play: