Download 13 Pirates free on android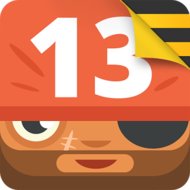 13 Pirates - all hands up! Pirates are invited to play in tricky puzzle fun. Ready to try?

Click on a category similar figures to make them into one cell.
Any time, as soon as you collect the cells together, the figure grows.
Try to accumulate a happy number 13!
Additional Information from Google Play: