Download Drive & Collect free on android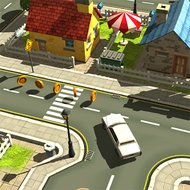 Drive & Collect - you have a certain amount of tasks, collecting coins and precious stones in limited time.
Probably not like at least some car simulator with a view to not.
Management usual. Elementary touch screen Drive & Collect, to bring your own car, brake and accelerate.
Additional Information from Google Play: