Download Petites Choses free on android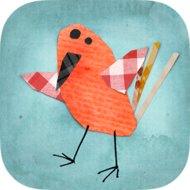 Petites Choses - your kids use the successful mini-amusement, uncover surprises that brighten the landscape, which lulled located around poetry, pursuing the main target, to see the birds soar through the cheer decor.

Length Fun malehankih adapted to: the time needed to find the key optimized Petites Choses, to keep their interest and to avoid frustration. You will be very surprised by their volition again and again!
Additional Information from Google Play: