Research firm Blancco Technology Group has published a report for the first quarter of this year, which contains information relating to the breakdowns and problems with smartphones. The document says that 44% of all Android-devices have some problems, whereas in iOS, this figure is only 25%. Researchers also told the owners of smartphones which often faced with different problems. Surprisingly enough in the first place was last year's Samsung Galaxy S6. Next comes the Galaxy S5, Lenovo K3 Note, Moto G third generation after him, and closes the top five Galaxy S6 Active.
It should be noted that the total number of devices problem does not exceed 10%. Most often problems with their devices suffer Samsung art holders (43%), followed by Motorola (14%), Lenovo (12%), ASUS (6%), and LG (5%). The most common problem in smartphones around the world is the camera, followed by touch screen, charger, microphone, and the work of two SIM-cards.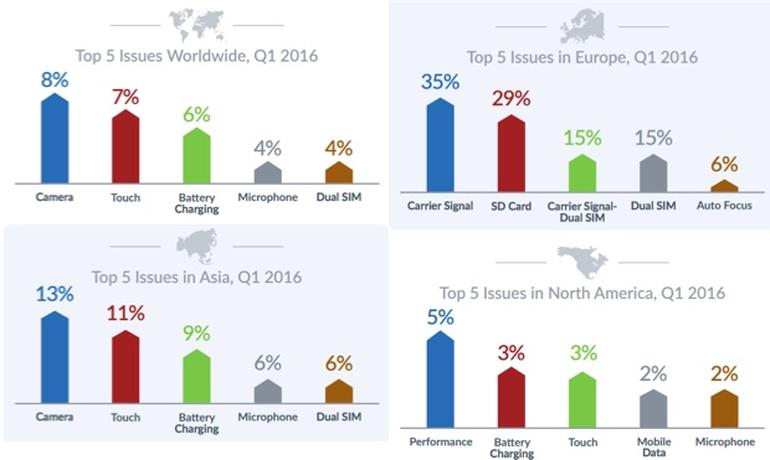 In the camp of Apple smartphones most problematic models Blancco Technology Group experts call the iPhone 6 and iPhone 5S.