Recently, many brands produce so-called bezel-less smartphones, but they still have a fine framework. It seems that Samsung is ready to present the real bezel-less to the market. According to information on the Internet, the South Korean manufacturer patented a smartphone, which does not have frames at all.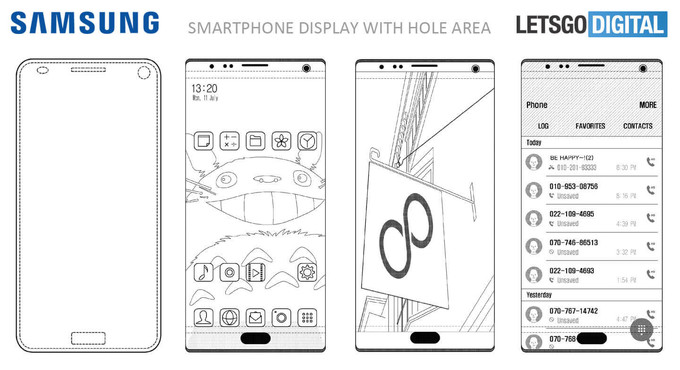 All necessary sensors, front camera and speaker will be integrated into the top of the smartphone display, and the fingerprint scanner will be integrated into the bottom. Thus, with the exception of the cutouts for the named devices, the rest of the front panel space will be occupied by the display.
Perhaps the first "frameless" will be the Galaxy S10.