A week later, Huawei will hold a presentation on which Honor 8X Max will demonstrate, but because of the leak all about the smartphone, including its appearance and technical parameters, are known today.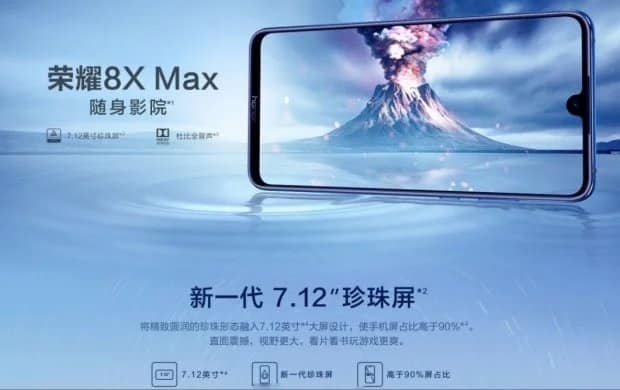 Judging by the characteristics, the gadget will be located in the middle price segment. The performance of the device will be answered by the Snapdragon 660 chipset. The front panel of the smartphone will be as much as 7.12 inches, but considering that the "useful" part of it, namely the screen, occupies only 90 percent, the screen itself will be comparable in size with the standard 6.3- inch device.
The Chinese manufacturer will implement the smartphone only in three colors: red, blue and black.