AnTuTu is one of the most common benchmarks in the world. Every day thousands of smartphone checks are entered into its database along with their technical characteristics. Analyzing the data, the staff of the benchmark identified the most common characteristics of devices that were tested.
So, in August the average smartphone worked on Android Oreo (61%), had Full HD screen resolution (24%), eight-core processor (73%), 6 GB of RAM (36%) and 64 GB of internal memory (41%).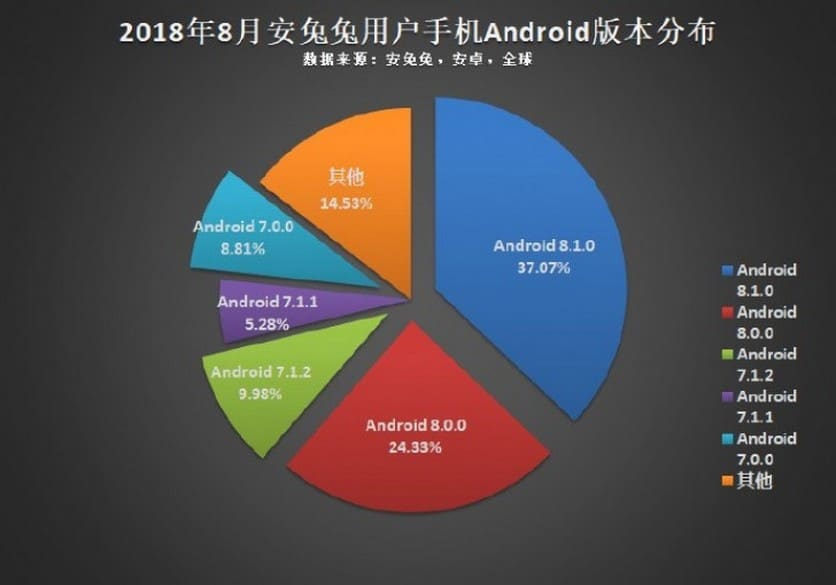 Of course, the statistics presented do not fully reflect the real state of affairs, but it gives an idea of ​​what technical characteristics are now the most popular in the world.