February 20 in San Francisco, Samsung will present the tenth anniversary series of its mobile devices. Despite the fact that before the announcement is even more than a crescent, all the basic technical information about the devices has long been walking on the Internet thanks to a series of leaks. The other day, the official renderers of the Galaxy S10 line and even the presentation video of the Galaxy F smartphone became publicly available.
Judging by the pictures, the S10 + with a 6.4-inch screen and the S10 with a 6.1-inch screen is not so easy to distinguish, the main difference is that the S10 + has two front-facing cameras and the S10 has only one. On the back side, only the S10e has a dual main camera, the other two models of the ruler have a triple camera.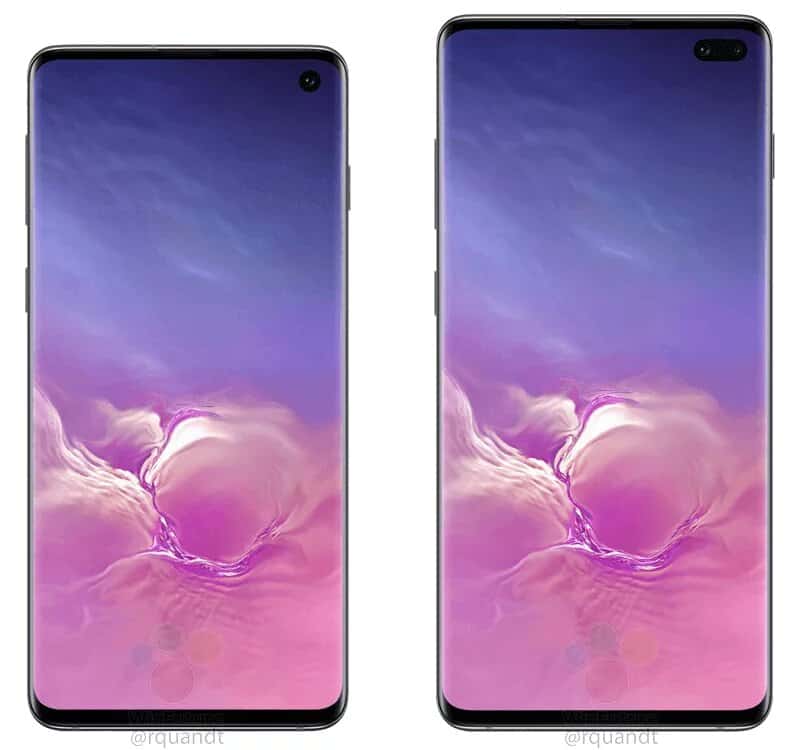 All three models will have a power button on the right side and a Bixby voice assistant button with volume control on the left.
The standard 3.5 mm audio jack, as before, will be located on the bottom of the smartphone.
On YouTube, anyone two weeks before the premiere of the Galaxy F will be able to watch its promotional promo. The device will receive an improved Snapdragon 855 chipset with 12 GB of RAM and up to a terabyte of hard disk space.