At the end of summer, fans of the Samsung brand will receive a gift - the launch of the flagship Galaxy Note 20 line. In anticipation of the release, we have to rely on insiders who reveal the features of the models long before the official announcement. So it happened this time, OnLeaks, known for its accurate and high-quality information, posted on its page in the social network renders of the future news and its 3D visualization.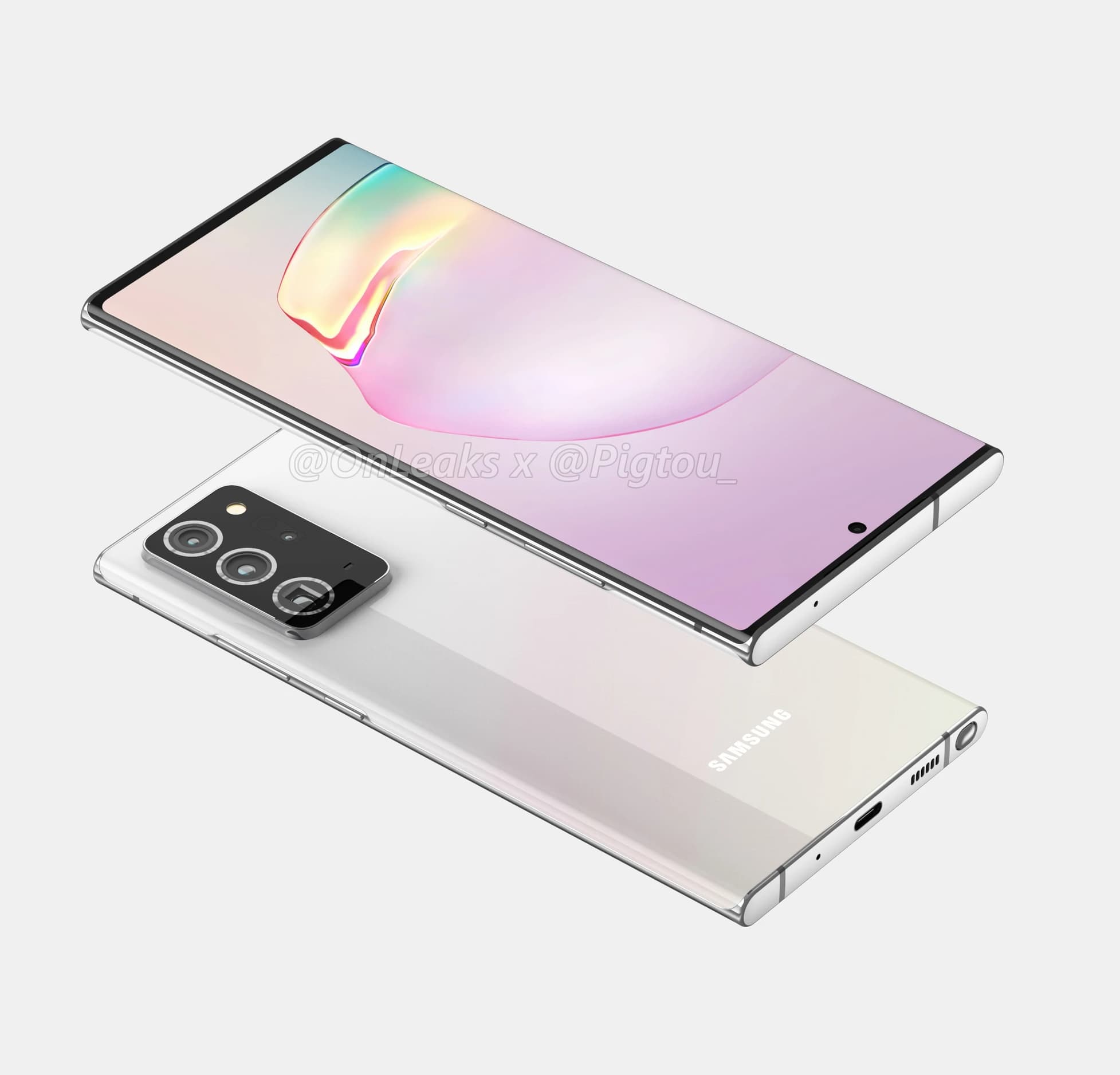 If you believe the analyst, the Galaxy Note 20+ will get a 6.9-inch screen, bent up at the edges, unlike the basic version, and the dimensions of the new product will be as follows: 7.6 mm thick, 77.2 mm wide and 165 mm long. The stylus is located on the left side of the device, and the speaker, microphone and USB Type-C jack are on the bottom.
The main camera unit will consist of three sensors.