At the end of August in Cupertino hosted a major tehnokonferentsiya Hot Chips, on which the modern trends of the market of electronic chips have been highlighted. Among other reports deserve special attention performance Samsung, which spoke about the prospects of introduction to a new type of memory GDDR6 market. If a year ago, many predicted the mass appearance GDDR6 memory chips in graphics cards in 2016, now the dates have been postponed to 2018. The reason was the need to test individual components and the development of design solutions to ensure interoperability of chips.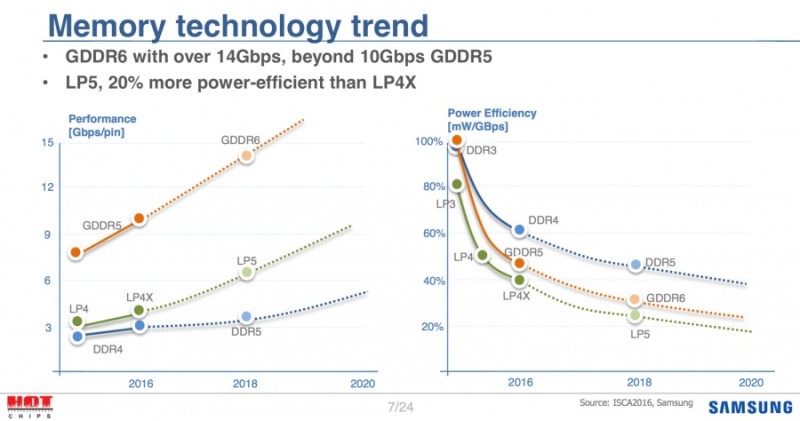 The emergence GDDR6 dictated by the rapid development of virtual reality helmets that were quite demanding on the resources of computers, especially for graphics systems. GDDR6 will replace GDDR5 and GDDR5X, which are common in modern graphics cards, including the high-end solutions. Nevertheless GDDR6 has a higher throughput - 14 Gbit/s to 10 Gbit/s. In the case of VR-devices may be critical.
It is also important that the passageway GDDR6 is 512 Gbit/s using a 256-bit bus and 768 Gb/s with a 384-bit interface. Another major achievement was the GDDR6 increased by 20% through the use of energy efficiency technologies LP4X regulating the supply voltage depending on the frequency.