Since the time of release on the big screens of the fourth episode of the saga of George Lucas' cult on different platforms were dozens of good and bad video games based on the popular universe. Of course, the developers of mobile games could not pass by such a phenomenon. Recently the company announced a new Netmarble Games MOBA-project called Star Wars: Force Arena.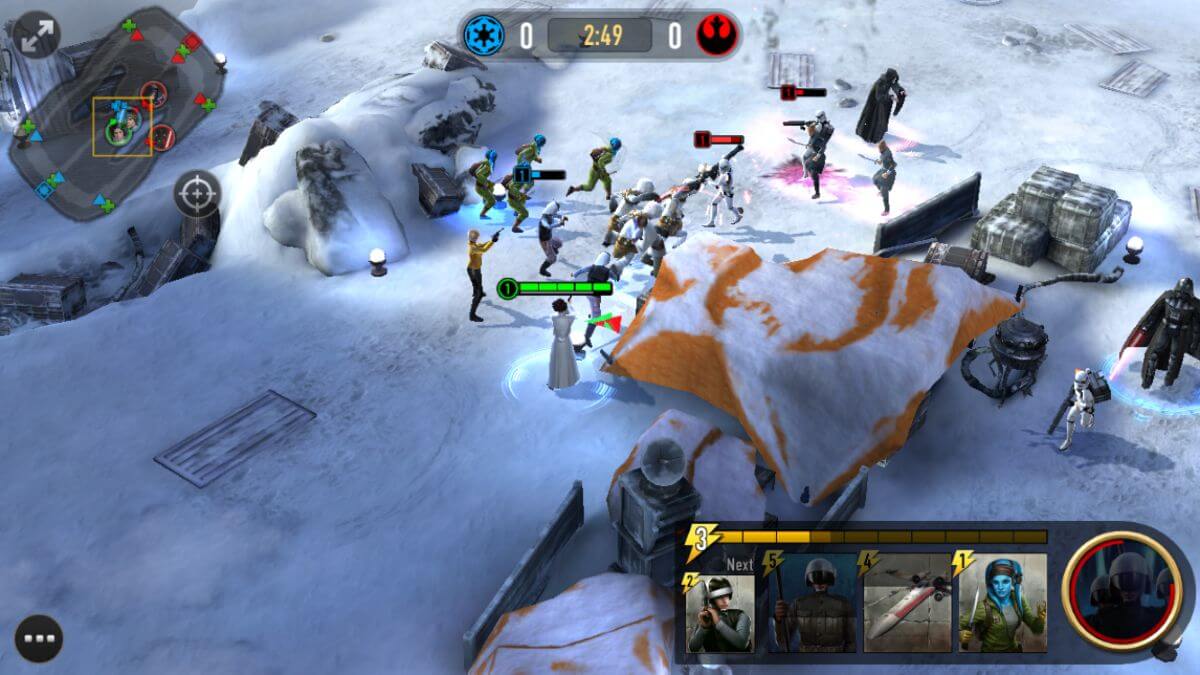 According to the developers, in Star Wars: Force Arena will be at least 65 characters, many of which will be familiar to fans of the cult saga. Princess Leia, Luke Skywalker, Chewbacca, Darth Vader - all of them will have their own unique abilities. The choice of the two sides will be offered: the Empire and the Rebels. According to reports, in addition to the multiplayer mode using a variety of units and heroes in the Arena will be single-player content.
Project release date is still unknown.