A grandiose operation involving Nokia, Vodafone and Audi will be realized in 2019. The production forces of these three giants will be aimed at creating a 4G network on the Moon. This is not a joke or a joke. The purpose of the operation is the rapid transmission of high-resolution information from the Earth satellite. Thus, if the project succeeds, it will be possible to broadcast live from the Moon.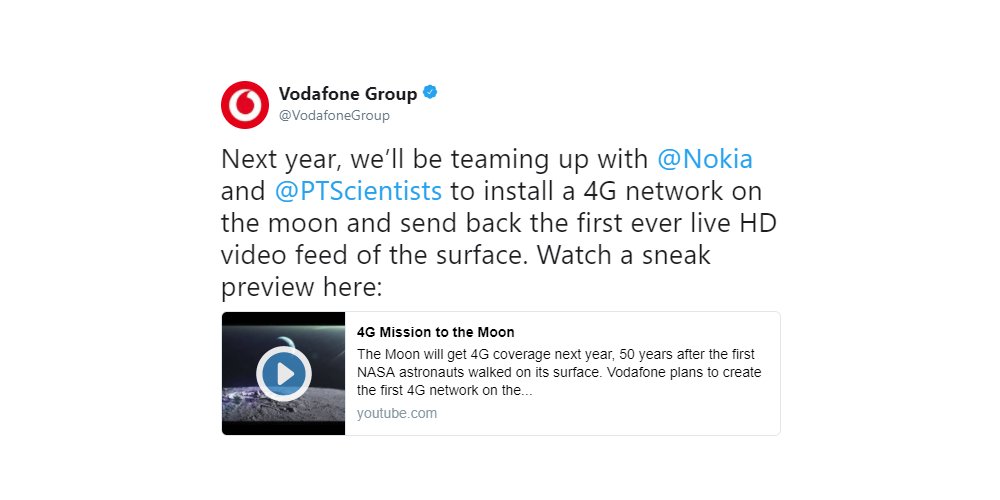 To implement this large-scale project, a Vodafone base station will be created with the participation of Nokia and delivered to the Moon together with Audi's special light rovers. The cars of the German concern with solar batteries will be dissected on the surface of the Moon, controlled by the technology of C-V2X, to take photos and videotape or to start a live broadcast. All information from the Audi will be delivered to the Vodafone base station and transmitted to the Earth via an LTE connection.
If everything conceived turns out to be realized, next year on Earth it will be possible to watch exciting HD-video broadcasts directly from outer space.