Every year the production of smartphones and mobile devices is only increasing momentum. But it may be that in the next century, manufacturers face a new problem - the lack of materials for production.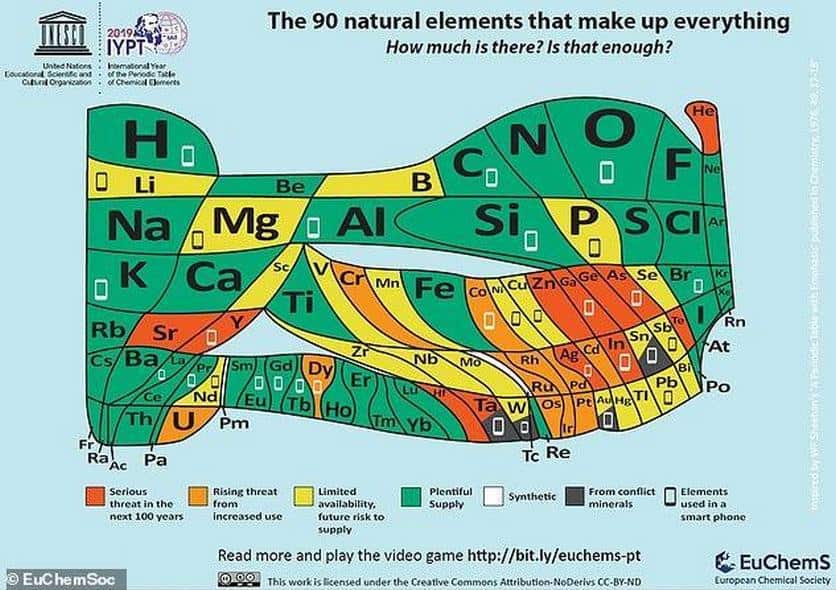 The other day, a professor at one of the oldest Scottish institutes called on manufacturers to think about the fact that some of the materials used in particular in factories for the manufacture of smartphones have so little left that in a short time they may disappear altogether.
"It's just incredible, but everything around us consists only of 90 elements of the periodic table and they are all limited. At the moment, given the pace of production, some materials will disappear as early as the 22nd century, "said the scientist.
Note that for the production of mobile devices used about 30 chemical elements, some of which can not be obtained even by complete processing.