A few years ago, Samsung launched the Galaxy View tablet. The device had a 18.4-inch screen, an average hardware component and failed to earn popularity. Apparently, the South Korean company decided to try its luck again and is preparing an updated version of the tablet.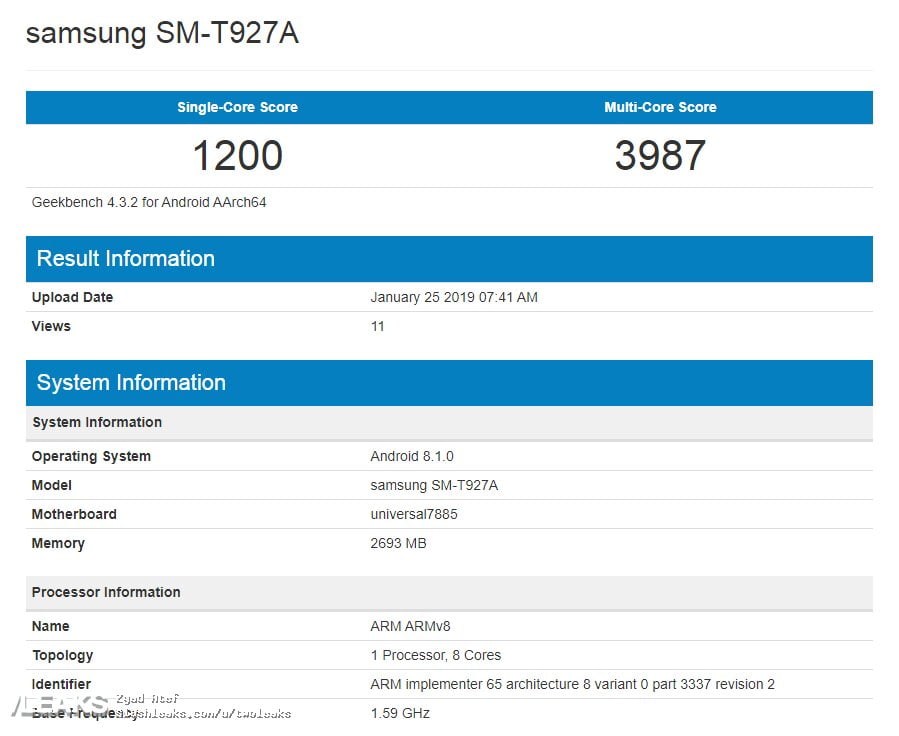 A few days ago, Galaxy View 2 was tested by one of the benchmarks, which allowed us to get an idea of ​​its new stuffing. So, instead of the Exynos 7580 processor, the updated tablet will receive an already more powerful Exynos 7885, instead of 2 GB, the device will receive 3 GB of RAM. The screen of the tablet will also change, decreasing to 17.5 inches.
The exact release date is currently not known.