The recently introduced Moto G7 Plus recently won first place in the ranking of the fastest-loaded smartphones. In order to charge the battery of the gadget, it takes about 48 minutes.
Included with the smartphone is a powerful 27-watt charger and with all this, the cost of the device itself does not exceed 300 euros. Just 10 minutes is enough to charge the device for a quarter, and half an hour is enough for the battery to charge 80 percent.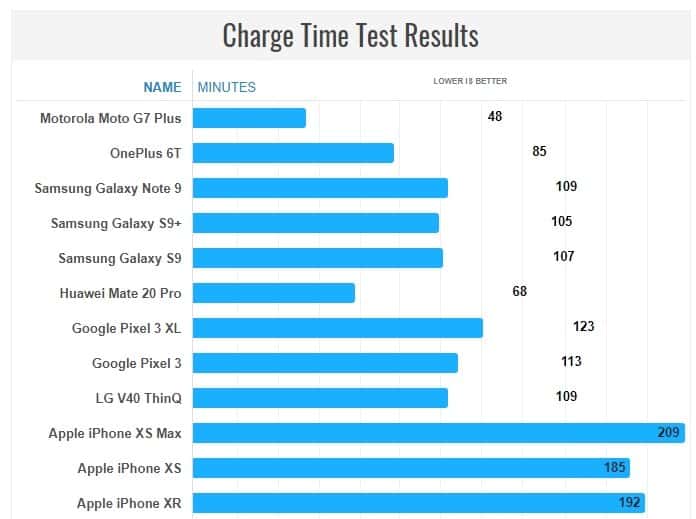 Of course, fast charging using Oppo Super VOOC technology works even more quickly, but, apparently, PhoneArena employees who reviewed did not yet come across these smartphones, and objectively speaking, their prevalence is extremely small.